Image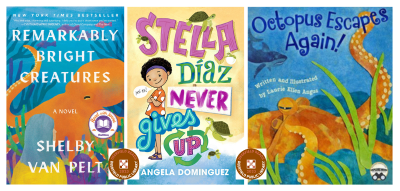 Deerfield is having its first ever community read! Deerfield Reads is a collaboration between Deerfield Public Library and Deerfield schools to get everyone reading. The books are as follows:
Big Read: Remarkably Bright Creatures by Shelby Van Pelt
Middle Read: Stella Díaz Never Gives Up by Angela Dominguez
Little Read: Octopus Escapes Again! by Laurie Ellen Angus
Keep an eye out here and on our Facebook page for programming related to the themes of these books!