" ...a mind needs books as a sword needs a whetstone, if it is to keep its edge.... That's why I read so much." ~ words of Tyrion Lannister, from Game of Thrones, written by George R. R. Martin
NEXT MEETING: TBA, but new faces are always welcome!
Image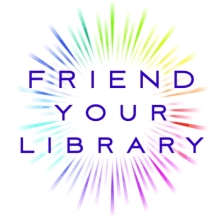 Who are the FRIENDS?
We are a volunteer organization interested in supporting, improving, and expanding library services and resources at the Deerfield Public Library. We all have busy lives outside of our volunteer efforts for the Library, but have chosen to devote some of our time and money to a cause we care deeply about: helping the Deerfield Public Library continue to serve our community with valuable resources and services.
We are once again planning a year of work on behalf of the Deerfield Public Library. To carry out our efforts we need your help. The library offers us many invaluable services including preschool story hours, book discussions, and summer reading programs for both kids and adults. We need your support to continue those services and to plan for additional activities and services.
Our mission is to:
Support the Deerfield Public Library
Foster an organization of people interested in books and libraries
Focus public attention on library services, facilities, and needs
Receive and encourage gifts and bequests to the Library
What do Friends do?
Help fund educational opportunities that the library would not otherwise be able to offer
Support the Summer Library Program by raising funds for performers, supplies, and prizes
Raise money for items not in the regular library budget
Volunteer
Why become a Friend?
Help ensure that the library continues to meet the needs of our community
Adding your voice to ours will make our requests for library support even stronger
Unite with other supporters and lovers of libraries
What do we need from you?
Whatever special talents you have (baking, financial, DIY/handyperson expertise, crafts, organization, grant writing, fundraising expertise, etc.)
Enthusiasm and excitement for all that our library does for our community
Willingness to advocate for our library with Village officials, businesses, and community members
Your financial contributions
THANK YOU! to the Librarians:
Leah Fritsche, Director
Rachael Page, Assistant Director
Kirbie Luther, Youth Services Librarian
Jane Brooks, Assistant Librarian
We know you spend many personal hours helping the FRIENDS. We hope the FRIENDS help to make your jobs a little easier. Your professionalism, passion, and love for books, reading, and learning is inspiring.
Support the Friends of the Deerfield Public Library
If you are interested in supporting the Friends of the Deerfield Public Library, consider becoming a member at any level:
Individual: $10
Family: $20
Bronze: $50
Silver: $150
Gold: $250
Checks can be dropped off at the Deerfield Public Library, or mailed to:
Friends of the Deerfield Public Library
P.O. Box 408
12 W. Nelson St.
Deerfield, WI 53531
The membership year is January through December, but you can join any time! Your contribution is tax deductible, so please consider donating as it will truly make a difference.
Questions? Concerns? Suggestions? You can leave a message for the Friends by calling the Library at 608-764-8102.